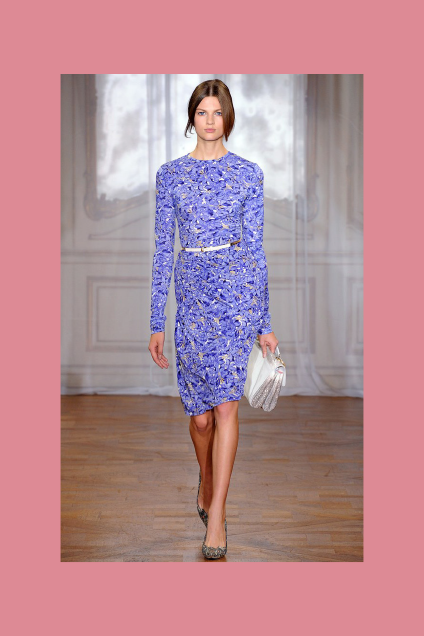 Nina Ricci
Peter Copping, who was the artistic director at Nina Ricci, by some happy coincidence discovered an article about Zina de Plagny's work in the magazine The World of interiors, which mentioned her collaboration with Mrs Ricci in the 30s.
He then decided to create a collection with textile designs of the Atelier. And he named his collection Zina, paying thus homage to the Franco-Russian artist.
Le Bon Marché celebrated those collection and collaboration in several installations and exhibitions.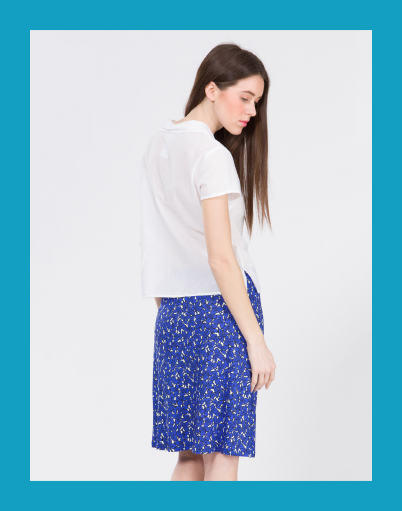 Agnès B
Agnès b enjoys collaborating with artists. The French fashion designer, who appreciates the beauty and modernity of Zina de Plagny's designs, has regularly worked with the Atelier since 2011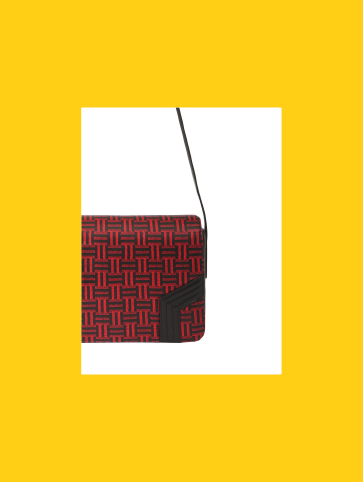 Maison Fabre
Since 1924, and with four generations of glove-makers, Maison Fabre has been the oldest family glove-factory in France. Atelier Zina de Plagny created a line of gloves, bags and small printed leather goods specially for them.